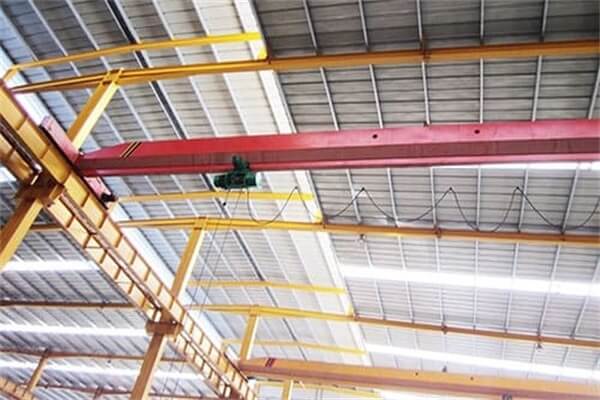 Explosion-proof Overhead Crane
Lifting Capacity: 1~10t
Span Length: 3~16m
Lifting Height: 6~12m
Working Class: A3, A4
Product Overview
Explosion-proof 0verhead Crane is a small crane with light lifting capacity, and matched with BCD electric anti-explosion hoist.
Apply to the inside factories with the detonating ability not higher than ⅡB or ⅡC, and flammable mixture environment with the Ignites temperature classes of T1 ~ T4 group.
Applicable for dangerous area district 1 or 2 (see GB3836.1-2000).
Product Specifications
Lift Capacity

0.5~10

Explosion Proof Grade

ExdII BT4/Exd II CT4

Working Class

A3

Power Source

380V~415V 50HZ/60HZ 3PH

Crane traveling mechanism

Traveling speed

20m/min

Motor

0.5~3t

3~22.5m

BZDY12-4/0.4KW*2

5t

3~16m

5t

16~22.5m

BZDY21-4/0.8KW*2

10t

3~22.5m