Shenghua Heavy Crane Group
Products Categories
.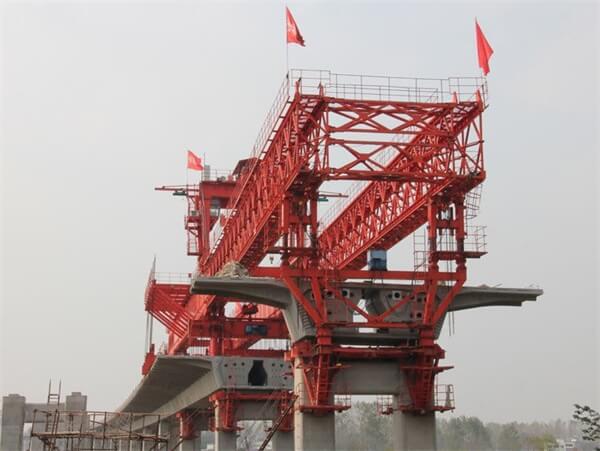 The Segmental launching Gantry is used in the erection of precast segmental viaducts for span by span and balanced cantilever methods of construction. The self launching gantry is suitable for both straight and curved bridge construction.
And the pre-cast full span launching method of construction is one of the fastest techniques used in launching of long viaducts and high speed railway.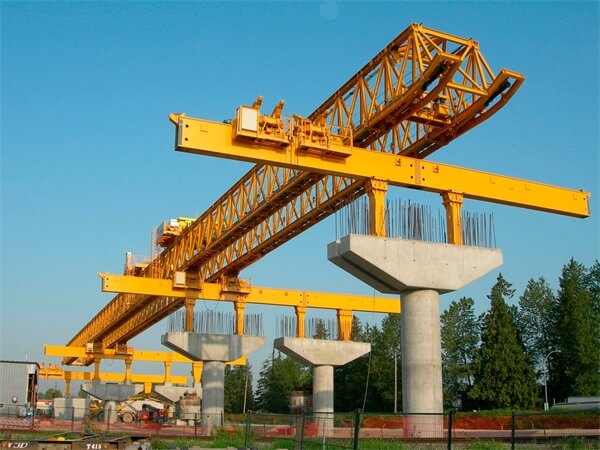 Beam Launcher is used in the erection of precast beam bridges for span by span method of construction for precast beam girders like U-beam, T-beam, I-beam, etc.
Has the features of supported erect, fixed-point lifting, hoisting beam body good stability, high efficiency, safe and reliable, convenient adjustment, easy to operate etc.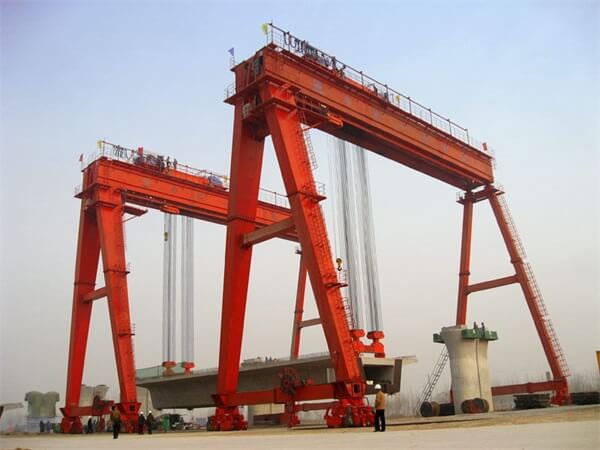 Gantry cranes are widely used when the lifting is needed without the cost of a building or support steel work. The gantry crane can be placed indoors or outdoors, used for activities in factories, pre-cast segment yards, construction sites and other application.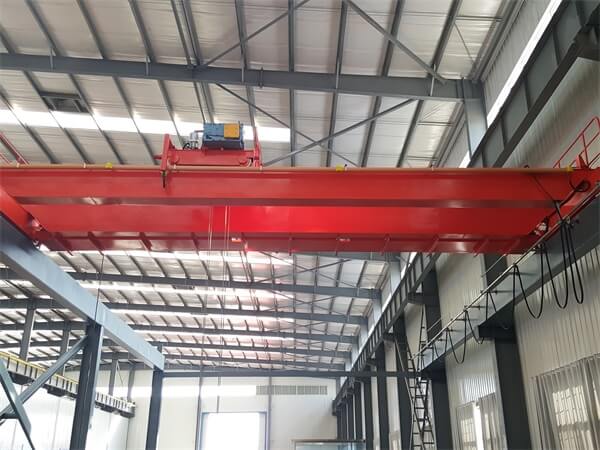 Overhead crane, also named bridge crane is one type of material handling equipment to meet the lifting requirements of medium and heavy industries. Generally, an overhead crane is a crane with a lifting hoist traveling along the cane bridge between parallel runways.
Shenghua Heavy Crane Group series Movable Scaffolding System is a fully self-supporting formwork system that builds the bridges with span-by-span cast-in-situ method, it builds and relocated by itself from span to another span.
MSS is very useful when Segmental construction or other cast-in-place methods are not economical or are not possible.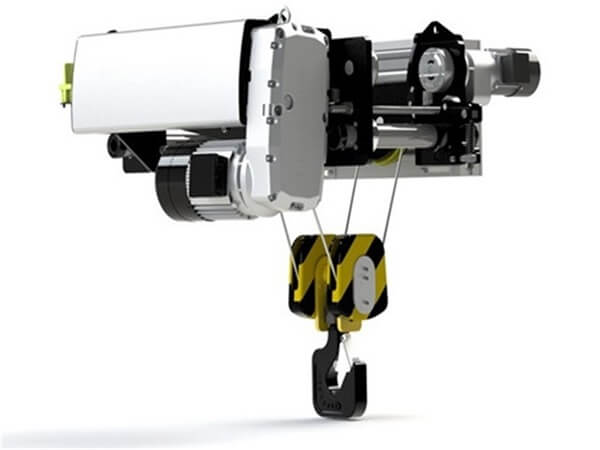 Usually, electric hoists will not used alone. They are often mounted on single girder overhead crane, monorail crane, jib crane andsingle girder gantry crane as the lifting part. Shenghua Heavy Crane Group have many kinds of electric hoists for sale, we provide you: electric wire rope hoist and electric chain hoist. Of course, electric hoists are independent part, it can works on it own.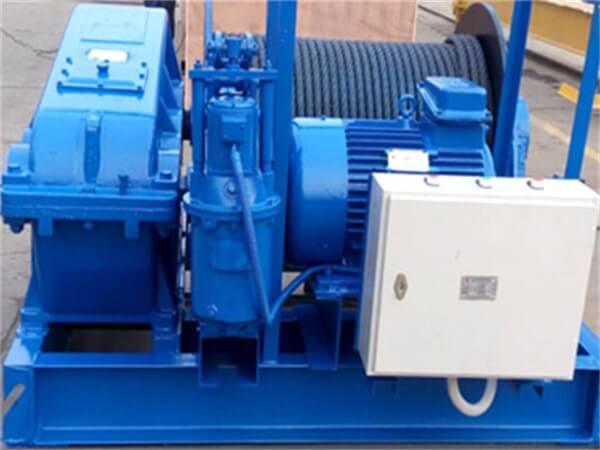 Electric winch are mainly used for winding, pulling and towing heavy cragoes. Such as all kinds of large and medium-sized concrete, steel structure and mechanical equipment installation and dismantling.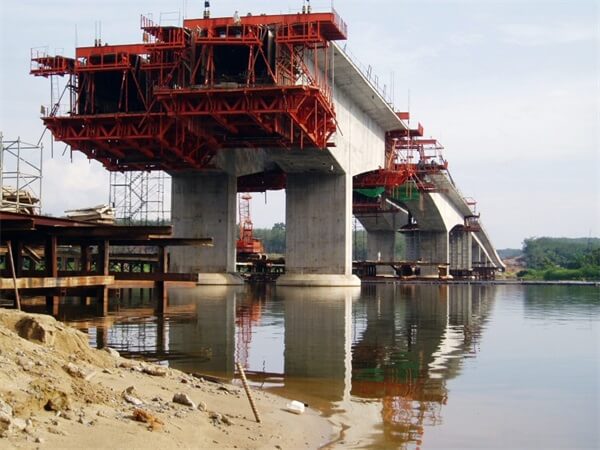 Form Traveller is widely used in the world for the construction cast-in-situ. Both the overhead and the underslung form traveller  are designed for free cantilever construction of pre-stressed girder and cable – stayed concrete bridges.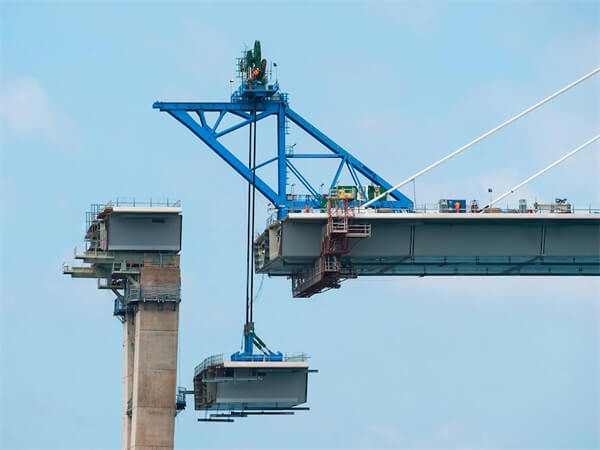 Segment Lifter is used in the construction of precast segmental balanced cantilever bridges, where pre-casting is possible and the segment can be transported below the span.
A segment lifter is much easier to construct than a launching gantry and is more versatile.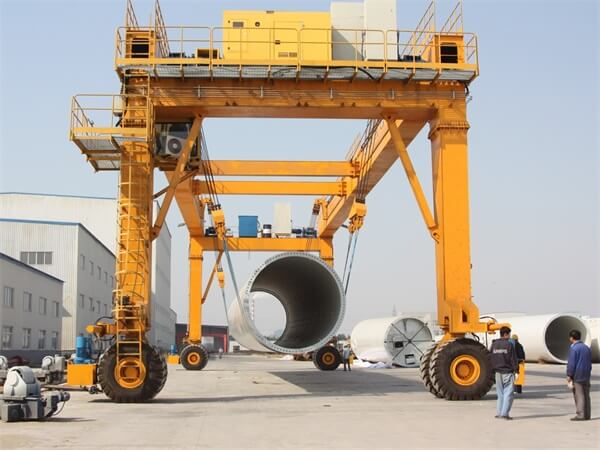 Straddle Carriers are basically lifting cranes mounted on tyres, they are equipped with reliable systems of hydraulic equipment, winches, ropes, and electric and hydraulic motors. These highly mechanised machines come complete with emergency features and safety switches to ensure safe use while handling heavy loads.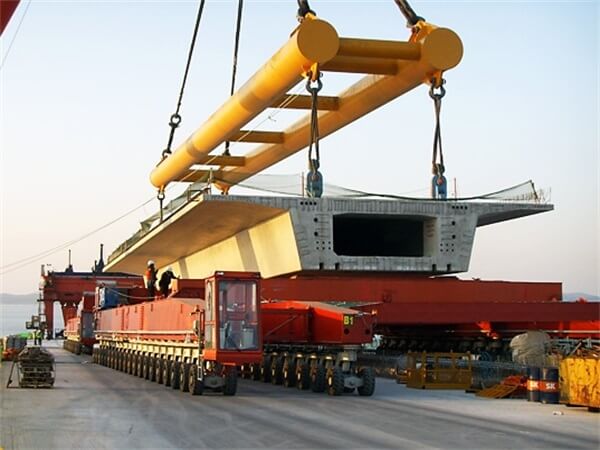 Tyre Transporter it is designed for transporting precast full span girder, pre-cast segment,steel girder or other structures.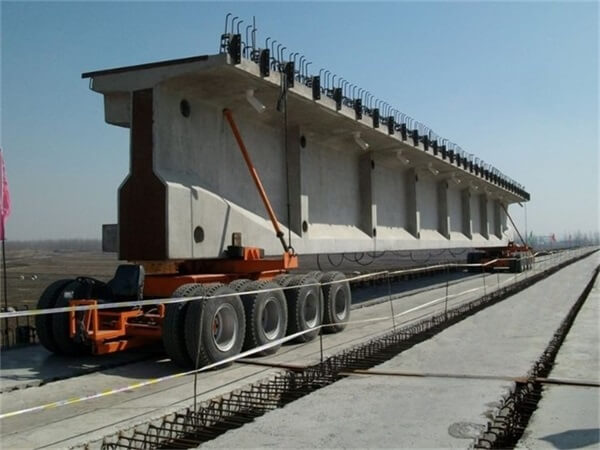 Beam trolley is used to transport the precast beams from the loading yard to the rear of beam launcher.
Beam trolley can be designed to be running on rubber tyres or steel rails.
Need A Quote
Are you interested in our products? Or you have any questions? Please contact us now!